Las Vegas Kids Martial Arts Classes
Beginner Kids Martial Arts Classes Enrolling In January
Kids Martial Arts at DXG provides a fast-paced, fun-filled, self-defense workout that helps kids grow in a positive, well-disciplined, yet challenging way. Our Kids Martial Arts classes in Las Vegas are designed to help your child reach their highest potential in life and in school through this amazing life skills program.
Our staff is dedicated to improving your child's life with this purposefully designed program specifically for children. Along with strong Martial Arts training, every child will learn the importance of respect, self-discipline, perseverance, self-defense and confidence.
MORE BENEFITS THAN ANY OTHER KIDS ACTIVITY!
Each Kids Martial Arts class is filled with high-energy, age-appropriate drills that have been carefully designed to build strength, stamina and endurance, as well as develop the important life skills your child will need to be successful in life.
With our Kids Martial Arts Program at DXG, we go beyond the promises of other martial arts schools. That's because we show kids Martial Arts techniques that shape and strengthen their minds as well as their bodies. Here are just a few of the bonus benefits you can expect from the Kids Martial Arts Program At DXG Self Defense:
Better listening skills and improved concentration, leading to better performance at school.
The skills to handle bullies, peer pressure, intimidating strangers and unwanted advances
A big boost to your child's self-confidence and self-respect
Amazing focus and the ability to set - and exceed - goals
A dedication to a physically fit lifestyle
THE FUN STARTS THIS MONTH WITH KIDS MARTIAL ARTS AT DXGIN LAS VEGAS!
We work closely with parents to make sure that our students are getting the best instruction based on their needs and wants while ensuring the positive messages received in class are being reinforced at home.
To find out more about this potentially life-changing program, fill out the short form on the side of this page. You'll receive all the information you need to get your child started today and give your child a kick start to success!
We are now proudly serving the Las Vegas, Summerlin, and Henderson areas!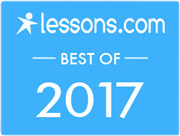 REQUEST INFORMATIONS
Training Center Located at 4490 N. Rancho Dr., Las Vegas, Nevada 89130